At Ravenna Chiropractic and Acupuncture, we address the cause of your pain, not just the symptom. We believe that education is a big part of your success. Call today!
Welcome to Ravenna Chiropractic and Acupuncture located in Ravenna. Open 6 days a week, our Ravenna chiropractors offer you updated and researched chiropractic, acupuncture, massage therapy and one-on-one rehabilitation care. A variety of treatment options are available that are personalized for each patient based on his/her complete health history and thorough examination.
Welcome to Ravenna Chiropractic and Acupuncture
At Ravenna Chiropractic and Acupuncture we do our best to help our patients move well and feel well. We understand that each patient is unique and we tailor treatment plans to best fit your needs. We are your one stop shop for all your non-surgical healthcare needs. We offer various forms of chiropractic techniques to fit people of all ages and conditions from infants to centurions and all those in-between.
As providers of health care, not sick care, we find the root cause of the problem instead of treating a symptom or masking your symptoms with pills. Our team is dedicated to providing pain relief, rehab, and preventive healthcare with the latest in physical medicine and acupuncture techniques. And our welcoming staff is efficient and well trained in office procedures, patient care and insurance.
What Sets Our Office Apart
We pride ourselves on keeping our community healthy, mobile and out of pain. More importantly, we work hard to educate and teach our patients how to prevent reinjury and provide them with all the tools they need to maintain a healthy life. In addition to chiropractic care, we offer injury specific rehabilitation with all the equipment you would find at a gym or we can modify it for a home-based rehabilitation protocol, medical massage therapy, medical acupuncture, ergonomic training, spinal decompression/traction, cupping therapy, soft tissue techniques, nutritional counseling and lifestyle enhancements to allow you to not just survive but to thrive.
Our treatment approach allows us to treat just about anything that pains you. Many common conditions include: neck pain, headaches, bulging discs in the neck and back, sciatica, headaches, sports related injuries, muscle tension, shoulder injuries, knee pain/injuries, arthritis, muscle injuries, etc.
Common Misconceptions About Chiropractic
Many times people new to our treatment techniques and philosophy don't realize all that we do. Obviously, the safety and effectiveness of chiropractic is far better than most believe. But what we do goes far beyond just a chiropractic adjustment. I have found that properly rehabilitating an injury and educating patients on proper ergonomics goes a long way at allowing our patients to achieve long-term health and mobility. We have grown our practice each year since 2004 based almost solely on referrals from other satisfied patients and area doctors that have realized the benefits we offer.
Our Ravenna Chiropractor
"I decided to become a chiropractor because it aligns with my overall philosophy on healing and the human body. The body often times just needs to have the right support to heal. Too many people have succumb to the belief that there is a pill for every ill. This is absolutely not the case for orthopedic conditions such as back, neck and joint pain. Unfortunately, that mind set is how we ended up with the opioid epidemic. I knew that it was my duty to show patients a different path. A path that allows their body to heal itself with the right support from a natural approach. After graduating from NUHS in Chicago, Illinois, I came back to Northeast Ohio. I grew up in NE Ohio and this is my home. I have nothing but good things to say about the people of Ravenna and surrounding communities. People are friendly and truly appreciate the care that we provide. Ravenna Chiropractic and Acupuncture has been serving this community since 2004 and has had the privilege of helping over 10,000 local residents move well and feel well."

- Dr. Bill Blueter, D.C.
---
We would love to see if we can help you too. To make an appointment, just call this number and we will get you set up. We even have our initial paperwork online so you can fill it out in the comfort of your home before coming into our office. (330) 297-9797.
Common Symptoms Chiropractic May Help...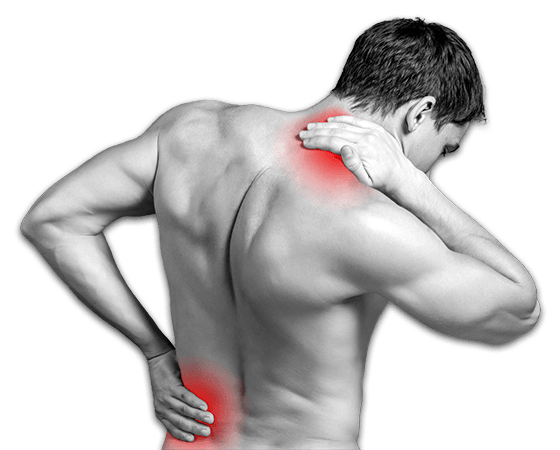 TRUSTED CHIROPRACTOR: READ OUR REVIEWS
OFFICE HOURS
Monday
1:00pm - 6:30pm
---
Tuesday
1:00pm - 6:30pm
---
Wednesday
8:00am - 6:30pm
---
Thursday
1:00pm - 6:30pm
---
Friday
8:00am - 6:30pm
---
Saturday
9:00am - 12:00pm
Ravenna Chiropractic and Acupuncture
6693 North Chestnut Street
Suite 128
Ravenna, OH 44266
(330) 297-9797
HOW TO FIND A CHIROPRACTOR IN Ravenna
This guide will help you find the best chiropractic clinic in Ravenna for you. When most people in Ravenna decide they need a chiropractor, they end up doing a search and just picking someone at the top.
Being at the top of Google for the chiropractic search does not necessarily mean they are the best chiropractor for you. Follow the steps below to make sure you are picking the right chiropractor for you.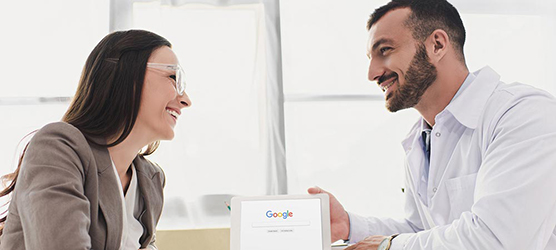 Time Needed: 5 minutes
Total Cost: USD 0.00
4 EASY STEPS TO FINDING A CHIROPRACTOR IN Ravenna
Step 1: Open up a Google search
You will want to type one of the following in the search bar:
Chiropractor Ravenna
Chiropractor 44266
Chiropractor near me
Best chiropractor in Ravenna

Step 2: Review Their Website
The best chiropractors in Ravenna put as much care into their website as they do into the rest of their office. By reviewing their website you will get a good feel for the doctor and if they are right for you.

Step 3: Check Out Their Reviews
Check out the Google Business Page of a chiropractic clinic you are thinking about visiting. It is easy for someone to say they are great, it's a different story to get other people to say great things about you.

Step 4: Give The Office A Call
Now that you have a basic understanding of what the office is about. Give them a call to make sure they fit the message that their website and GMB have been sending. You will know in a few minutes whether the office is the right one for you.