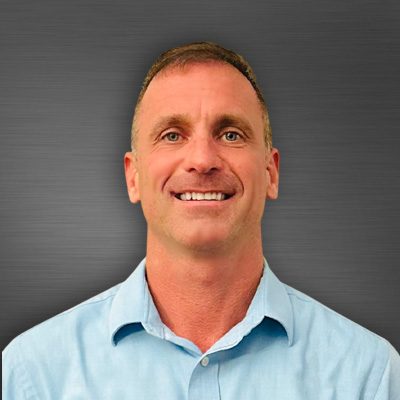 Chiropractor
Bill Blueter D.C., FIAMA, IFMCP
Dr. Blueter is a graduate of the National University of Health Sciences in Chicago, Illinois. He is a chiropractor certified in medical acupuncture, as well as a certified functional medicine practitioner. He is passionately devoted to supporting, educating and coaching individuals in achieving optimal health and wellness.
To relax, Dr. Blueter can be found fishing on the banks of lakes or the Cuyahoga River with his son, Will. His prized catch (and release) was a Goliath Grouper off the coast of Florida. He also enjoys playing chess, listening to audio books, running and cycling outdoors. Having competed in several endurance races ranging from triathlons to marathons and even a 24-hour adventure race in the Allegheny Mountains, the most thrilling moment for him so far has been swimming from Alcatraz in the San Francisco Bay and finishing the grueling Escape from Alcatraz Trithalon. Dr. Blueter and his wife, Jen, love cheering their son on at all his baseball and basketball games.
Dr. Blueter continues to keep up-to-date on the changes and advancements in health and wellness to offer the most optimal treatment plans for his patients. His many credentials and postgraduate academic activities include:
Institute of Functional Medicine (IFM) Certified Practitioner
Diplomate in Medical Acupuncture
Fellow of the International Medical Acupuncture Association
Completed intensive postgraduate studies in functional medicine from the University of Western States, as well as the Institute for Functional Medicine.
Board eligible for a Diplomate in Neurology from the Carrick Institute for Graduate Studies
He is also trained and certified as a ReCODE specialist to improve cognition and reverse mental decline
Postgraduate certification in Electrodiagnosis through the National University of Health Sciences. Dr. Blueter is able to perform and interpret Nerve Conduction Velocity (NCV), Needle Electromyography (EMG), Repetitive Stimulation and Evoked Potential (SEP) studies.
Graduate of the Spine Institute of San Diego's (SRISD) Whiplash/Brain Traumatology program. SRISD is the first and only multi-module training program for health care professionals designed to provide up-to-the-minute, science-based background in all critical aspects of motor vehicle accident injuries, including crash mechanics and kinematics, to soft tissue injuries.
Advanced post-graduate training in Postural Rehabilitation from the Pettibon Institute
Certification in the Cox® Decompression Manipulation Technique
Advanced post-graduate training in the treatment and evaluation of Extremity Injuries from the Council of Chiropractic Extremity Practitioners
Certified Golf Fitness Instructor
Past President, Tri-County Chiropractic Association
Chiropractor
Tyler Chiplinski D.C., FIAMA
Dr. Tyler is a graduate of New York Chiropractic College in Seneca Falls, NY. He also certified in Medical Acupuncture. His other advanced training includes:
Certified Whole Food Nutrition Practitioner
Certified in RockTape
Advanced training in Myofascial Trigger Point Therapy
Advanced training in Cox Flexion Distraction
Outside of work, Dr. Tyler enjoys exploring the Cleveland area with his family, along with traveling back to West Virginia to visit family and friends.
When asked why he became a chiropractor in Ravenna, Dr. Tyler replied,
"When applying for jobs after chiropractic school I wanted to be located in the tri-state region of WV, OH, and PA. After several interviews, I interviewed at Ravenna Chiropractic and Acupuncture which I found would be the perfect fit for how I envisioned myself practicing chiropractic care. I saw a great opportunity to help a community very similar to where I grew up and to learn from another experienced chiropractor that had very similar training and schooling as I. Becoming a chiropractor has allowed me to improve knowledge and skills, as well as develop personal relationships with my patients and the local community of Ravenna, Ohio."
Staff Members
Our staff of Chiropractic Assistants are well trained in office procedures, patient care and insurance. They are highly qualified to answer any questions you may have.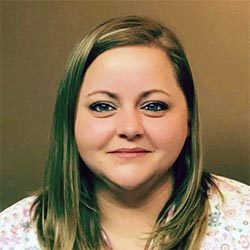 Heather started with RC&A in 2005. Heather takes care of business both at the front desk and behind the scenes keeping the office organized, well stocked and ready to meet our patients' needs. Chatting with patients and helping them as much as she can brings her most joy at work.
At home, Heather loves working with her hands and learning new skills and techniques for the crafts and projects she takes on around her house. She also enjoys taking her dog on long walks. One day, Heather would like to visit Ireland and Seattle. But for now, she loves and prefers the cold weather and snow we get in NE Ohio.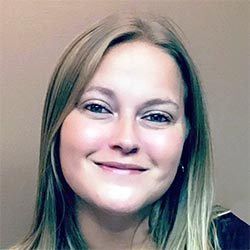 Chiropractic Assistant
Sara
Sara has been with us since 2007.  As a chiropractic assistant, Sara escorts patients to the appropriate room for their treatments or exam, she applies various modalities we use in the office and helps at the front desk.
Sara really enjoys meeting new people and hearing their stories. She is the youngest of four children and likes to hang out with her family and her two dogs in her spare time, as well as read and go fishing. Something on her bucket list is to take her mother on a cruise.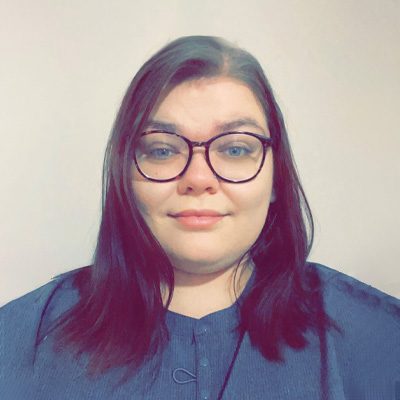 Chiropractic Assistant
Nicole
As a chiropractic assistant, Nicole escorts patients to the appropriate room for their treatments or exam, she applies various modalities we use in the office and helps at the front desk.
In Nicole's free time, she likes to go camping with her family. Some of her favorite things to do are swimming and hiking. And she enjoys baking with her son too. One day they would love to visit Alaska.
Certified Exercise Physiologist
Mariah
Mariah is a 2010 graduate from Kent State University with a Bachelors of Science in Exercise physiology. She is also a Certified Cupping Therapist with the ICTA. Mariah continues to stay current with the latest research and advances her education when possible to offer her patients with the most personalized experience deemed appropriate.
As Director of the Rehabilitation Department at Ravenna Chiropractic & Acupuncture, she enjoys working one-on-one with her patients. Mariah is experienced in developing exercise programs for people at all fitness levels, and works to ensure that specific exercise protocols are designed appropriately and performed safely and with the correct intensity. In addition to cupping therapy, Mariah is skilled at kinesiotaping and performing fitness assessments.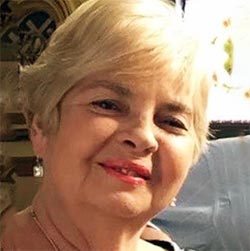 Chiropractic Assistant / LPN
Mary
As a chiropractic assistant, Mary escorts patients to the appropriate room for their treatments or exam, she applies various modalities we use in the office and helps at the front desk.
In her free time she enjoys spending time with family and grandchildren, she likes boating, swimming, traveling, helping others and flea markets.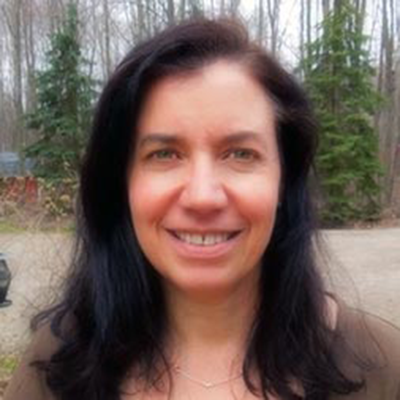 Karen has been helping our patients achieve health and happiness for the past 4 years. She has a B.S. in Exercise Science from Kent State University and is a Certified Health Coach through the Institute of Functional Medicine.
She uses motivational interviewing techniques to determine what your goals are to figure out what is getting in the way of you achieving your goals. With that knowledge, she works with you to help determine what appropriate lifestyle modifications can be made in a way that will help you achieve your goals without feeling like you are missing out on something. Karen's goal is to educate, support, and empower those who desire wellness.
Karen is a huge fan of her family, learning, healthy food, nature, artistic crafts, and numerous forms of fitness and overall movement. You will be glad to have Karen along for your journey!
OFFICE HOURS
---
Monday
1:00pm - 6:30pm
---
Tuesday
1:00pm - 6:30pm
---
Wednesday
8:00am - 6:30pm
---
Thursday
1:00pm - 6:30pm
---
Friday
8:00am - 6:30pm
---
Saturday
9:00am - 12:00pm